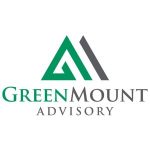 Green Mount Advisory
GreenMount Advisory is a specialist, boutique tax and financial advisory practice.  We are merger and acquisitions experts with a core focus on private equity, family office and private capital transactions.  We also provide broader tax and financial consulting services to our clients from privately owned enterprises, individuals and family offices to venture capital and private equity investors.  We advise corporates and investors on inbound and outbound investment, how to structure investments and acquisitions, how the tax rules apply in both New Zealand and Australia, and how to get themselves investor ready. 
We have a flexible client service model, which allows us to provide our clients with the best specialist talent across the broader professional services industry with a scope, and price that meets their needs and value drivers. We set ourselves apart by being agile and responsive to our clients' needs while giving them direct access to senior team members with deep technical expertise. We have an efficient boutique-operating model, which enables us to deliver our specialist services while also allowing us to attract and retain top talent.
GreenMount was founded 4 years ago in Sydney by Ryan Davis who previously headed up the Ernst & Young Asia Pacific tax mergers and acquisitions practice.  Since then GreenMount has grown from the 4 original employees to a fully-fledged tax and financial advisory practice of 34 professional staff in three offices located in Sydney, Melbourne and Auckland. 
Some of the ways we assist our clients are by
advising on structuring inbound or outbound investment structures;
ensuring their business structures are fit for purpose and growth;
assisting them with attracting and retaining key personnel;
advising on and managing cross-border tax issues relevant to their businesses, ;
assisting them to be investor-ready when looking to raise capital;
introducing them to potential investors;
conducting due diligence when they are looking to sell out of their business or acquire new businesses;
advising on repatriation of profits offshore.
Bruce Bernacchi @ bruce.bernacchi@greenmount.com or on 021 982 250