the voice of Italians in NZ
Ondazzurra is the only radio-podacst programme in Italian language produced in New Zealand.
 
Broadcasting started in September 2016 as one of the inaugural projects of Comites, Comitato Italiani all'Estero, with the intent to aggregate and give voice to Italians living in New Zealand.
 
Over the past four years, Ondazzurra has grown from zero to achieve significant goals in terms of audience and credibility.
Every week Ondazzurra produces a half-hour programme which airs Sunday morning at 11.20am on 104.6 FM.
 
The typical format is a conversation with an Italian guest who talks about their experiences in New Zealand, including their reasons for coming here and integration into cultural, social and professional life.
 
Guests are chosen democratically from all professions: business, trades, sports, arts and culture, representing the breadth of Italian contribution to New Zealand society.
The sum of these recorded conversations creates a vibrant and dynamic archive of the contemporary presence of Italians in New Zealand.
 
Each broadcast is transferred to podcast for easy access online at anytime and anywhere, nationally and internationally. There are currently 215 podcasts with a new programme uploaded each week.

Ondazzurra podcasts are hosted by PodBean and also available on 10 other popular platforms, including Apple Podcasts, Stitcher, Tunein, Google Podcasts, Player FM, iHeartRadio, Listen Notes, myTuner, Planet FM, Arrow FM.
 
Since November 2020, Ondazzurra podcasts are available on Spotify, the biggest streaming platform in the world.
 
Ondazzurra is constantly increasing its audience and has achieved in excess of 11,000 podcast downloads on its hosting provider PodBean, confirming the value of the programme to the Italian and italophone community. 
 
During COVID-19, the Ondazzurra team connected with Italians in Italy and other parts of the world, broadcasting live conversations of their experience of the pandemic.
Ondazzurra presence and visibility is growing rapidly amongst the Italian community:
Every week a podcast is posted to the LinkedIn group Professionisti Italiani in Nuova Zelanda
Every month the Dante e-Newsletter of Auckland features a podcast of Ondazzurra with the link for the listening, the summary of content and photo or logo of the guest (over 1000 distribution).
The social media pages of Ondazzurra in Instagram and Facebook are updated with multiple posts each week, constantly building up followers.
The participation of Ondazzurra at the Italian Festival 2020 was a great success of contacts, positive feedback, information and visibility. The stand was in a prominent position and well organized with banners, posters and visual communication.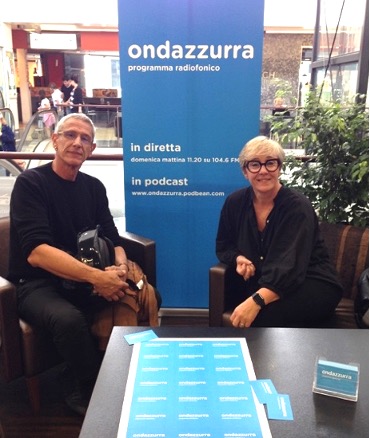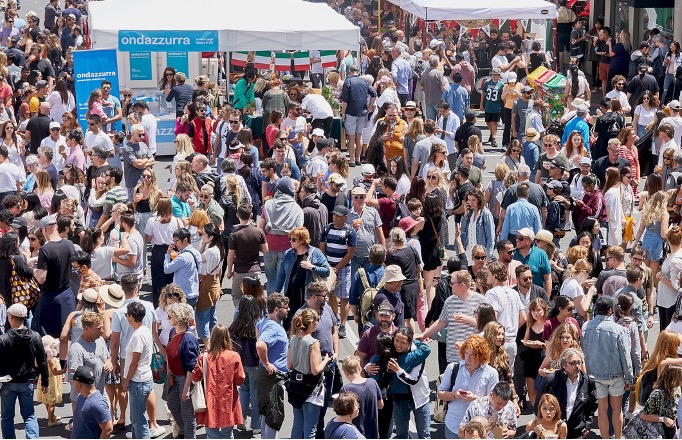 Italian contribution to NZ society
Ondazzura is a non-profit project building a cultural asset for the Italian community: the audio-documentation of the contemporary Italian presence and contribution to NZ
Ondazzurra is dedicated to creating a space for the Italian voice in NZ and in doing so, to advance a sense of belonging to the collective Italian identity in this country
Ondazurra' commitment for the future is to continue to grow professionally as a radio-podcast programme and over time to expand the brand to other cultural initiatives.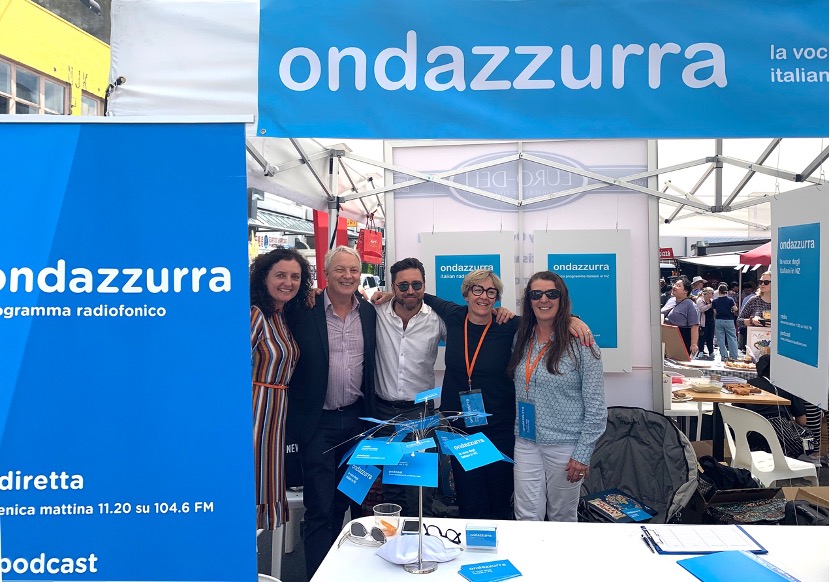 Ondazzurra has interviewed the previous ICCNZ Presidents Izzo and Manni, the current President Riela, the Councilors Petrilli, Bologna, Cesari and a significant number of ICCNZ members including Farina, JK14, APT, La Bella Italia, Apollo Immigration, Sapori d'Italia, Segafredo, MCAS architecture, Viavio, Studio Carolina Izzo.
The collaboration with ICCNZ is important to Ondazzurra because we believe in the synergy of the entities operating in NZ toward the promotion of Italian culture and business.
Ondazzurra can also be a channel for ICCNZ members to reach the Italian community by supporting our mission of keeping a broadcasting space for the Italian voice and experience in the NZ context.
Listen to our podcast: www.ondazzurra.podbean.com
Follow our Instagram: www.instagram.com/ondazzurra_nz/
Enquiries about sponsorship: contact Chiara Corbelletto
To be a guest on the programme: contact Carla Rotondo