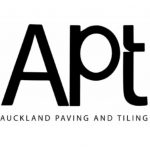 Auckland Paving and Tiling
We are a specialist, professional paving contractor
servicing Auckland and the surrounding areas. We can meet all your paving needs, working in private,
public or commercial spaces and across a variety of surfaces.
Whether it's a floor covering for a renovation or providing the finishing touches on a new build we take pride in all our work. With more than thirty years of experience, our team of experts combines European sophistication and experience with the best in Kiwi craftsmanship.
We are committed to providing the highest quality of work and customer service to all our clients and look forward to working with you.
Our services
Our installation paving company is locally owned and operator ready for your paving installation or renovation.
We specialize in public spaces floor and coverings. We are ready to tackle your residential or commercial pavings project. We have international experience from Italy as well as local.
---
+64 21 881 068| bernie@pavetile.co.nz | www.pavetile.co.nz