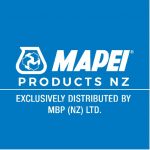 MAPEI Products – MBP (NZ) Ltd
In 1937, Rodolfo Squinzi founded M.A.P.E.I. which is an abbreviation for Materiali Ausiliari Per Edilizia e Industria (Auxiliary Materials for Building and Industry). The group is still operated by the Squinzi family to this day.
MAPEI products have been available to customers in New Zealand since 2002 and will continue to be available together with technical assistance as part of our long-term goal.
Through its distributor, MBP (NZ) Ltd., MAPEI supplies customers in New Zealand with products for flooring and laying of tiles, carpets, vinyl, timber, car parks, sports flooring, public tracks, and other industrial floors. Aside from waterproofing under tiles, MAPEI also supplies systems and solutions for waterproofing roofs, decks, and for below-ground tanking.
---
+64 (0) 9 921 1994 |enquiries@MBPLtd.co.nz | www.MBPLtd.co.nz