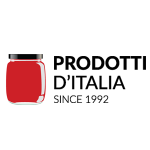 Prodotti d'Italia
Prodotti d'Italia Ltd is one of the oldest companies in the industry in NZ.
Founded in 1992 and specialising in the importation of European and Italian food, wines and other deli products.
Our mission is to provide the most authentic products that will delight your palate. We strive to be your port of call when it comes to top-notch quality, innovation and great taste.
---
+64 (0) 9 276 7140 | sales@pdi.co.nz | www.pdi.co.nz