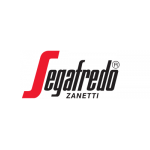 Segafredo Zanetti
Segafredo Zanetti New Zealand is on a mission to bring one of the world's favourite coffee blends to the homes, offices and cafes of New Zealand. As part of the Massimo Zanetti Beverage Group, we arrived in New Zealand in March of 2014 after acquiring Espressoworkz Ltd.
Segafredo Zanetti owns coffee plantations all over the world, allowing us to maintain control over the quality of beans we use in our premium coffee blends. The taste and quality of our coffee are at the forefront of everything we do.
We are the home of La San Marco, Saeco and Gaggia coffee machines in New Zealand. We offer coffee equipment for purchase for any environment and have rental options available for office and cafe customers.
---
+64 (0) 9 623 0063 | mario@segafredo.co.nz | www.segafredo.co.nz