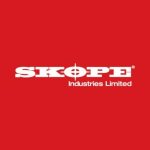 Energise HR Consultancy
SKOPE Industries is the exclusive importer of Italian-made blast chillers, Irinox.
An Irinox Blast Chiller will transform your business – save time, reduce wastage and watch your profits grow.
Blast chilling is a must-have technology in successful commercial kitchens, and Irinox is the brand that sets global standards.
Irinox helps get the best out of your hospitality business.
Essential for food safety, Irinox also assists with better organisation and planning, reducing food waste, maximising food quality, extending shelf life and expanding the menu.
Irinox was founded in 1989 in Corbanese, Italy. It is renowned worldwide as a specialist in blast chillers and shock freezers.
The production, Made in Italy, is completely carried out in our plants, in a 9000 m2 area at the outskirts of Treviso.
---
Admir Mullaaliu
www.skope.com | admir.mullaaliu@skope.com | 021 823 086