As a logistics company, it's hard to imagine a more difficult working environment than the one we find ourselves in now.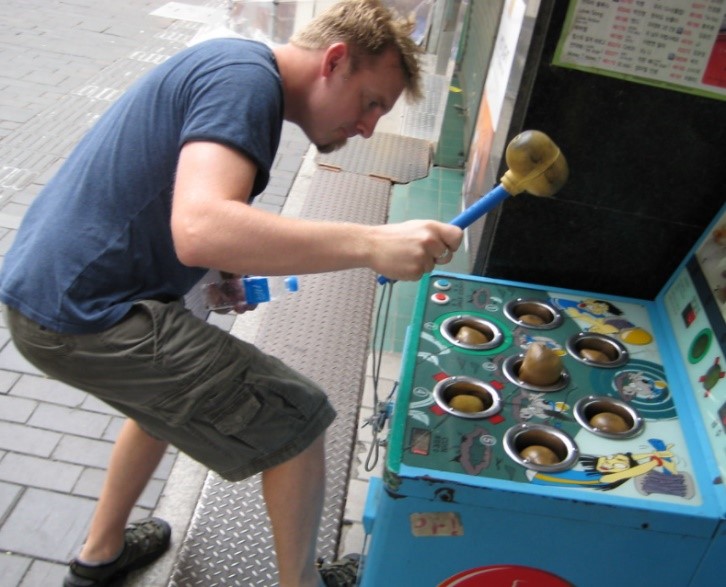 We have come to refer to it as the "whack-a-mole" supply chain – each day we open our emails to some new challenge that none of us saw coming or had time to prepare for.
Frequency of cliché' words like "pivot", "challenging", "the new normal" and perhaps the most incorrectly used term, "force-majeure" have increased, but are in the main euphemisms for a difficult or unreasonable situation.
By its very nature, Logistics has always been a competitive space, with many participants and over recent times, a consolidation of some of the larger companies in the industry through mergers and acquisitions.
We are also seeing new players, such as Shipping Companies, enter the market, adding another layer of competition that did not exist previously.
Regardless we are all affected by the same issues currently – significant port congestion, unreliable schedules, Covid 19 issues globally and a general lengthening of the supply chain to and from New Zealand – when it isn't broken!
This makes the quality of the product itself probably the lowest it has been in many years, and perhaps perversely also far more expensive than most clients can remember.
With all these "challenges" how do we ensure we have a demonstrable point of difference from our competition.
The answer, it turns out, is communication – we made it quicker, better, and neutral.
In a deliberate strategy, we ramped up the delivery of information – warts and all – in multiple formats so that clients have become educated and are able to make wise decisions vis a vis their own supply chain.
Whether it be verbally, in person via zoom, via media or in a written format, we pushed useable data to clients as soon as it became known.
In contrast, we noticed many of our competitors seemed to silo information rather than share it where it does the most good. We learnt that bad news delivered early is better than not delivered at all.
In something new for us as a business, we teamed up with our bank to make presentations to Importers and Exporters throughout the country. This was via a series of seminars called "Supply Chain Pain" to further raise the realisation that these problems will be with us for a while.
None of the content was "advertorial" or written in terminology specific to the logistics industry– simply, its news you can use.
As a result, we have seen our reputation grow along within our client base and one of our key measurables – referrals, has increased significantly.
In a market like ours, it can be very difficult to offer a true U.S.P – we all tend to have software, analytics and tools similar to each other – we learnt it is how we deliver the message that sets us apart.
Chris Edwards – Managing Director, The GO Logistics Group.