Angela Burnside
The global nature of COVID-19 has brought considerable disruption to international shipping and therefore global supply chains, much of which happened in slow motion as the fallout of closed borders and global quarantining measures began to take effect. It was not immediately apparent the levels of delays that would eventually develop with high demand for consumer products replacing an expected downturn. How long we will live with these delays is hard to predict.
Just over a year after the borders to New Zealand closed, we now see the full impact of those measures on the global supply chain with shipping delays adding weeks to transit times on goods already impacted by production delays. Delays are compounded by severe equipment shortages, due to extended shipping times and capacity issues to New Zealand, which is further driving up the cost of sea freight to New Zealand.
The reduction in air freight capacity has been a major factor in sea freight demand, air freight costs initially at the start of the pandemic were high and unstable but have settled in part thanks to the International Airfreight Capacity scheme which supports approximately 50% of the flights into New Zealand each week. With 80% of air freight to New Zealand traditionally moving in the belly hold of passenger flights and current passenger numbers at 2% of pre Covid levels, we do not expect a return to 'normality' until passenger flight numbers increase substantially.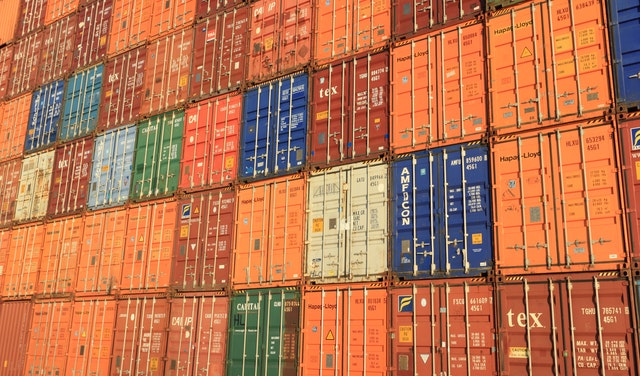 Delays at ports have also been a major problem globally and New Zealand is no exception. In Auckland, workers being grouped into 'work bubbles' reduced the number of effective work hours, lack of resource for crane operations and other issues impacted capacity at the port. For the first time, Ports of Auckland resorted to recruiting overseas for crane drivers and over the last few months we have seen improvements in the port's performance with less wait time for vessels and improved capacity across the port. In Tauranga, containers moving by rail to Metroport, Auckland, were taking 2 – 3 weeks at the height of the congestion in early April, additional rail capacity helped clear a large backlog of containers, KiwiRail is now running 43 trains each way between Auckland and Tauranga up from 36 in early April.
The black swan event that is Covid 19 has put international shipping under immense pressure, the Suez blockage in March this year further exacerbated delays and exposed vulnerabilities in the global supply chain.  It is hard to say how long these problems will persist, but they are likely to continue until the pandemic wanes and consumer buying patterns return to normal, it seems the only solution is time.
Angela Burnside, Director at Accord International Freight Ltd